Products & Services

Self-Hypnosis Solutions...
Start your program today with MP3 downloads!

Smoking Cessation
Weight Loss Hypnosis - MP3s and CDs
Save $$$ and Buy all 3 Weight Loss CDs as a set - $75.00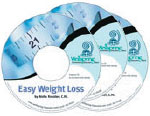 Stress Management
15 Minute Stress Buster MP3
- $19.95
15 Minute Stress Buster Hypnosis CD
- $29.00
Alcohol Freedom Hypnosis

End Insomnia Hypnosis
Buy the Sleep Well CD - $29.00
In Office Sessions for any issue except nicotine
Just buy your package and I will call you to schedule it.
Rhodiola Rosea Herbal Extract - Out of Stock!!!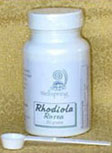 Wellspring Private Label Rhodiola rosea extract.
20 gram bottle - contains 100 servings - $24.95
50 gram bottle - buy bigger and save - $49.95
All standardized to 3-5% rosavins plus 2% salidrosides

Be sure to sign up for our newsletter for new additions.