Products & Services

Hypnosis for Self-Improvement
Get In the Zone with Self-Improvement Hypnosis
What athletes call playing "in the zone" also applies to everyday life. When an athlete is "in the zone," their subconscious mind has become dominant and critical thinking has gotten out of the way. They begin to flow and feel like they can hit the target again and again effortlessly. And feel is the operative word. If you would like to feel better about some aspect of your life, hypnosis can help you get "in the zone."
Professional golfer Tiger Woods used hypnosis early in his career to achieve excellence. Tiger's sports psychologist, Jay Bunza, taught him how to "will himself into the zone" using hypnosis. In old video footage you can see Tiger blink twice hard before a shot. This is a post-hypnotic suggestion to succeed. You too can use hypnosis to succeed and achieve your goals, whatever they are.
UPGRADE YOUR HORSEPOWER "...if you give some men a brick and ask them to hold it at arm's length for as long as they can, they will be able to do it for about five minutes. But if you hypnotize them, they will hold the brick out for 15-20 minutes....hypnotism creates a unique state of mind." - Dr. Stephen Kosslyn, Psychology Professor at Harvard
Call me for an appointment to upgrade your horsepower. 512-466-6655.
Or buy your package on-line now and I will call you to schedule.
Hypnosis of Personal Improvement
Hypnosis gives you the inner strength to be successful. People use hypnosis for a wide variety of self-improvements such as:
Wealth and financial success
Habit Control (credit card spending, internet pornography, tardiness, etc.)
Sports performance
Sales and cold calls
Test taking (MCAT, LSAT, GRE, SAT, GMAT and the Bar Exam)
Public speaking and stage performance
Negotiations and interviews
Emotional mastery
Creative expression
Assertiveness
Memory and focus
Organization and time management
Spiritual growth
Overcome Performance Anxiety
"Since I began playing music, the fear of playing in front of a live audience has always crippled my efforts. Even after several successful rehearsals when the time came to perform I would lose confidence, start shaking in the knees, and my mind would entirely go blank. Needless to say the performance would be a disaster. Distressed and desperate I tried hypnosis and the results were amazing. After only two sessions with Aisha I started thinking of playing in front of an audience in a totally different way. Now not only can I handle live performances I thrive on them." -Howard Slather, Lead Guitarist for Austin Rock Band
Gain Self-Mastery
"I want to thank you for helping me with my problems in life, the direction I am going. I still have a long way to go, but I'm starting to find the courage to show my feelings, my true self. I probably would not have that courage if it were not for your help. You have started to awaken my subconscious to the possibility that I can control myself instead of being controlled by people or circumstances. I'm no longer on autopilot. Thank you very much!" -Larry Williams, Custom Home Builder
Improve Sexual Performance
Hypnosis works great! My wife and I now enjoy a great sex life. I had an issue in this area that troubled me. It was difficult for me to achieve physical orgasm. I used hypnosis to do some change work on this issue. Now I can choose between a faster release or a long time loving and release. -Mr. R., Austin Business Owner
YES! I deserve this. I am ready for amazing Self-Improvement now!

Call for your consultation today!

Your Satisfaction is Our Highest Priority.
Order securely with our 100% satisfaction money-back guarantee. If your life is not positively changed by this product in 90 days, you can have your money back!
Disclaimer
These statements have not been evaluated by the FDA. Our products and services are not intended to diagnose, treat, or prevent any disease. Do not construe anything you read on this website as medical advise. Hypnosis is never a substitute for medical care.
The services I offer are not meant to be substitutes for medical or psychological counseling services. Furthermore, some issues may require a referral from your medical doctor or therapist.
The results of these clients are their own results. Because everyone is unique, your individual results may vary from those of other clients.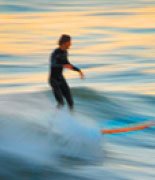 Performance Success
My score went up 9 points. -Mary Ann, MCAT
I ran a lot faster than I thought I was going to. -David, Boston Marathon
I'm definitely having streaks of flow. -James, Sales Calls
It's working. I've got a job already set up. -Steven, Prosperity
It's mind over matter. -Jillian, Productivity
I've noticed positive results. -Kevin, Intimacy