Products & Services

Hypnosis for Stress Relief
Manage your stress proactively
End knee jerk reactions
Rewire the "fight or flight" response
Enjoy speaking up
Stop worrying and being negative all the time
Date and Socialize
End Phobias and Irrational Fears
Imagine positive outcomes for the future
End panic attacks
Rewire the Fight-or-Flight Response
The response known as "fight or flight" is our bodies way of giving us quick adrenalin energy if we need to run away from a tiger. In the civilized world, the tigers we encounter are only at the zoo. If your fight or flight response is triggering from everyday activities, it's definitely time to recalibrate your emergency response system. This wiring exists at a deep level and so the best way to rewire it is from the inside out with hypnosis.
This is one of my most popular programs!
15 Minute Stress Buster MP3
- $19.95
15 Minute Stress Buster Hypnosis CD
- $29.00
Benefits of Hypnosis for Anxiety and Fears
Increased self-confidence
Positive relationships
Better communication
Peaceful sleep
Lower blood pressure
Ability to cope
Feel comfortable coping
End Panic Attacks
"After two sessions, I feel much more positive, especially after the breakup of a long relationship. I haven't had any panic attacks like I would have expected. I am now less stressed and feel more relaxed as I begin the process of changing jobs and changing cities! The 15 Minute Stress Buster CD was very helpful for me." - Alicia Aucoin, RN
"I'm definitely more alert but not feeling the constant adrenaline rush like I normally do, either. I definitely feel way less stressed than normal, even during my most stressful work schedule & continued reduction of the anti-anxiety drugs." - Nicole Williams, Revenue Accountant
Learn to Unwind and Relax
It's important to learn things you can do for yourself to relax. You have to do something to create inner peace. Listening to the 15 Minute Stress Buster CD is something you can do for yourself to calm your thoughts and teach yourself to stay centered. Why only 15 minutes? Because stressed people are usually busy people. No matter how busy you are, you can spare 15 minutes a day! You deserve that time for you.
Find Inner Peace
"As I get home each day my shoulders feel tight and my neck aches. I can't wait to pop in my "15 Minute Stress Buster" CD. It's great. Aisha's calming voice is like a wave of relaxation that comes over my body. The CD begins by helping to find a calm place to wind down from a long day. As she speaks I find myself drifting peacefully into a state of perfect tranquility. Then I am guided through some progressive relaxation techniques as I feel a waterfall flow through my body erasing any anxiety or stress. The CD leaves me feeling rejuvenated and ready to take on anything put before me!" - Natascha Barreto
Overcome Fear of Flying
[Postcard sent from Italy] "We arrived in Rome yesterday. I made it! Your CD and our sessions were the best tools I could have brought with me. Your newsletters were also very helpful. My husband and I are planning the next trip. Thank you. Ciao!" - Dolores R.,
Slow Down and Enjoy the Ride
"Since our sessions... this is kinda funny, my driving has improved. I noticed I'm not as tense. When I'm tensed, I'm usually speeding. I feel like everyone is racing against me and I cannot stand to be in the slow lane. Now I'm driving in the slow lane and doing the speed limit! I'm in no hurry or rush to get to where I'm going anymore. Now I'm more punctual, calm and relaxed. My anxiety is slowly disappearing." - Diomar Baroga
Rhodiola Rosea Herbal Extract for Stress Relief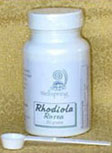 Many clients enjoy the Wellspring Rhodiola rosea herbal remedy for stress release. This Rhodiola helps to "take the edge off" and it's also a natural mood enhancer. Studies have shown it to be a powerful and safe adaptogen (a substance that helps you adapt to stress). Warning: many rhodiola brands are low quality and do not provide the same positive effects. Our extract has been tested over many years and hundreds of satisfied customers.
20 gram bottle - contains 200 servings - $24.95
50 gram bottle - buy and save - $49.95
All standardized to 3-5% rosavins plus 2% salidrosides
Research suggests that it may help balance neurotransmitters in the brain. If you want all the help you can get during your transition to a stress-free life, you might consider the extra support of Wellspring Rhodiola rosea extract.
Read more about Rhodiola rosea.
Rhodiola Client Testimonials
Stay Calm and Focused
"Wow, I am impressed with the Rhodiola. My Focus/Memory, stress, fatigue, mood and physical endurance all improved greatly. I really noticed a big difference in my energy and focus the most. I would say the stress and mood go hand in hand with improvement. I seem to be able to manage the stress better which helps with my mood. Throughout a very hectic day this past week, I was able to keep focused, remain calm and still handle the stress along the way. I would be interested in getting more of this...." - Katie, Financial Consultant
"Better than Valium"
"I'm definitely more cheerful and relaxed in general. Also much more willing to say "I don't care" and not to worry about stuff. Easier to to stop and relax, take the pace a little gentler. Valium has a similar pleasant effect on me, but I haven't had the lethargy that comes with the Valium.
"I find myself not in so much of a hurry, worrying about what comes next, but still productive and reasonably focused. Is this what it feels like to be 'normal'? " - Lillith Avalon, Project Manager
Out of Town? Learn about Distance Hypnosis by Phone
If you want to try self-hypnosis for stress-relief on your own, here are some detailed instructions. You can use the power of your subconscious mind in the comfort of your own home. Self-Hypnosis for Stress Relief Instructions.


Your Satisfaction is Our Highest Priority.
Order securely with our 100% satisfaction money-back guarantee. If your life is not positively changed by this product in 90 days, you can have your money back!
Disclaimer
These statements have not been evaluated by the FDA. Our products and services are not intended to diagnose, treat, or prevent any disease. Do not construe anything you read on this website as medical advise. Hypnosis is never a substitute for medical care.
The services I offer are not meant to be substitutes for medical or psychological counseling services. Furthermore, some issues may require a referral from your medical doctor or therapist.
The results of these clients are their own results. Because everyone is unique, your individual results may vary from those of other clients.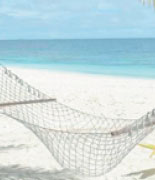 Stress Release Success
I haven't had nearly as much anxiety. - Ross, Social Anxiety
My stomach quit hurting. - Brenda J.
I am not stressed out. - Mary Ann
Imagining the positive helps. - Sandy, Panic
I felt good. -Tom, Public Speaking
Feeling a lot less stressed. -Joe, Rhodiola