Products & Services

Stop Drinking with Hypnosis
Get Control of Bad Habits!
Alcohol Control and Abstinence
Pot Smoking
Nail Biting
Credit Card Spending
Internet Surfing including Porn
Habitual Anger or Worrying
It's no fun being stuck with a bad habit. The good news is that hypnosis can help you rewire your brain's reward system and turn your life around.
Are you tired of hangovers? Did you just get a DUI? Or is compulsive credit card spending ruining your finances? If so, then NOW is the time for some deep subconscious rewiring of impulses with a habit control program. These hypnotic programs have been field-tested for over 11 years, and they are specifically designed to get you back on track. The rest of this page is about a habit many people have experienced: overuse of alcohol.
"I never had any experience with hypnosis and frankly was not really convinced it would work but it has been 4 months of smooth sailing and I haven't had a drop and it has been remarkable." — Dave, Corporate Director
Alcohol Control
Whether you want to stop binging, stop drinking completely, or just get more control and drink in moderation, this alcohol control program can help. This stop drinking hypnosis program has worked wonders for many of my clients. My program can work in conjunction with Alcoholics Anonymous principles.
Benefits of the Program
Drive safely – avoid DUIs
Have fun without alcohol
Drink more water
Learn to manage stress in healthy ways
Feel great the day after a party
Successfully cope with the challenges of life
Εasily stop at one or two drinks if that is your goal
Alcohol is so dangerous because it is a socially-accepted and legal drug. It still has a great potential for abuse. It's easy to get into drinking habits that do not serve your lifetime goals. Sometimes what started as youthful drinking or partying becomes engrained over years of habit. Regardless of why you started drinking, you can positively get more control over your life with this hypnotic re-program because it helps you re-align your habits at a deep level. Do it before it's too late!
Freedom from Alcohol
"I wanted to make sure I was on track before I wrote this but I can't thank you enough for helping me quit alcohol. I never had any experience with hypnosis and frankly was not really convinced it would work but it has been 4 months of smooth sailing and I haven't had a drop and it has been remarkable. I think your realistic, no nonsense approach made the process much easier. Don't get me wrong, it was tough but your techniques were powerful and gave me tools that I could use on my own when the cravings were strong. Amazingly, I can now put myself in "dangerous" social situations and have no problem with temptation.
I think it is not overly dramatic to say that this was the most important decision I have made in years and I owe much of my success to you. In addition to the tools to deal with cravings on my own, the most important thing that you shared with me was that hypnosis is not a magic wand that makes you suddenly forget your problem–taking the mysticism out was a big plus for me. You are great at what you do and I can't thank you enough. You helped me more than I ever could have imagined (and I didn't even believe in the stuff when I first called!)
Thank you. You have helped me so much and I am deeply appreciative." – Dave, Corporate Director
Freedom from Booze and Pot
"I smoked pot and drank heavily for seven years. It was my security blanket: I smoked or drank any time I felt stress or anxiety. I went to therapy and outpatient treatment, but I was unable to quit smoking and drinking. I didn't even quit smoking and drinking after my ex-husband divorced me over my addictions.
I had two hypnotherapy sessions with Aisha in April 2006, and I have now been drug-free and alcohol-free for almost 30 days, which is the longest time I've been without pot or a drink in seven years. I don't have any cravings. In fact, the idea of drinking or smoking pot repulses me. I am now able to fully focus my attention on much healthier endeavors.
Aisha helped me finally find balance in my life and accomplish the goals I needed to accomplish, including graduating from the University of Texas School of Law. I now have a very happy, balanced perspective on life." – J.G. (now a successful Attorney)
Important Note: Hypnosis is never a substitute for medical care, psychotherapy or addiction counseling. I help many people learn to drink less or to stop drinking, but I do not treat or diagnose the disease of alcoholism. If you have been diagnosed with the disease of alcoholism, please seek a licensed addiction counselor in your state. Alcoholics Anonymous offers an excellent step-by-step program.
Get Help Today!
YES! I want more control over my drinking!
Alcohol Control Self-Hypnosis MP3 - Coming soon!
Going through a breakup or dealing with job stress?
15 Minute Stress Buster MP3
- $19.95
15 Minute Stress Buster Hypnosis CD
- $29.00
Because it's easier to avoid alcohol when you are MORE RELAXED and LESS TENSE.
End Other Bad Habits
With these effective programs you can rewire your subconscious mind and end other bad habits like nail biting, cursing, stuttering, hair pulling, bed wetting, thumb sucking and internet surfing. It can even help you reign in credit card spending and start paying off those debts.
No More Thumb Sucking
"I just wanted to update you on my progress. I caught myself sucking my thumb or almost sucking it a few times on Monday. I found it much less satisfying than before, but since then the urge to do so is slight and easily ignored or redirected to something else. The best thing is that yesterday when I got off work, and was quite tired, I wasn't thinking " I can't wait to get home so I can suck my thumb..." Instead I was thinking " I'm ready to go home and get some rest." I am able to sleep without sucking my thumb. My kitchen is clean and boxes are unpacked so I am now being more productive too! Thank you." – Adrienne C. (Stopped compulsive thumb sucking completely in just two sessions!)
YES! I deserve this. I want to end my bad habit!
Buy a 3 session bundle to stop drinking today. Good for hypnosis in Austin, Texas only.

Your Satisfaction is Our Highest Priority.
Order securely with our 100% satisfaction money-back guarantee. If your life is not positively changed by this product in 90 days, you can have your money back!
Disclaimer
These statements have not been evaluated by the FDA. Our products and services are not intended to diagnose, treat, or prevent any disease. Do not construe anything you read on this website as medical advise. Hypnosis is never a substitute for medical care.
The services I offer are not meant to be substitutes for medical or psychological counseling services. Furthermore, some issues may require a referral from your medical doctor or therapist.
The results of these clients are their own results. Because everyone is unique, your individual results may vary from those of other clients.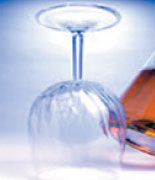 Habit Control Success
I didn't drink at all!. - Diana P., Wine
I've improved so much! - Kenny, Alcohol
My hands look good. - Chad K., Nail-Biting
I didn't have a taste for it. - Lisa C., Drinking
I'm comfortable not drinking. - Tom B.
End chocolate cravings. - Joan, Chocolate